Get out and about. Our own back yards, the leafy surrounds of our local neighbourhood, local gardens and parks and Victoria's suite of state forests and regional, state and national parks are fabulous places to experience our amazing array of plants and animals.
6 suggestions to get outside and get into nature
Please stay safe, wear your mask, maintain physical distancing and adhere to the current rules to stay COVIDSafe.
1. Become a citizen scientist
Get into the spirit of World Nature Conservation Day by becoming a citizen scientist and contributing to our knowledge of the world around us.
There are plenty of opportunities to study different aspects of nature without the need to gather in large groups. Some activities can take place in your own garden!
Check out Birdlife Australia, the State-Wide Integrated Flora and Fauna Team and the Australian Citizen Science Association for a range of projects you can assist as long as you adhere to local coronavirus (COVID-19) rules.
You can examine anything from plants to moths to whales.
2. Put a native plant in your garden
Plan to add some indigenous plants to your garden.
Contact a nearby plant supplier, your local council, the Gardens for Wildlife group or a specialist native plant nursery near you for advice on the best species to plant for the project you have in mind.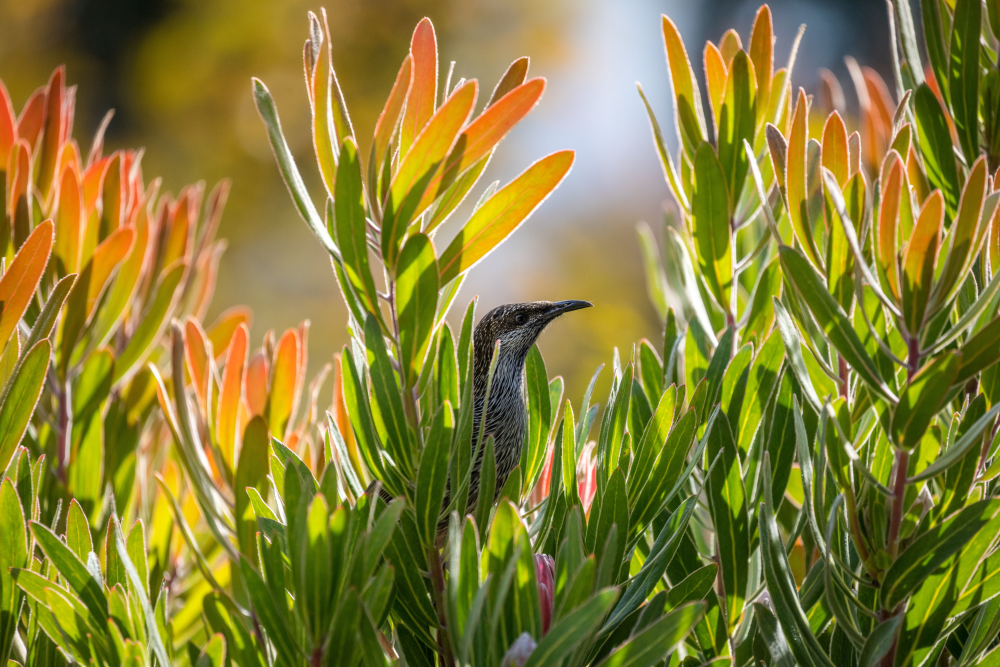 Native plants will create a wildlife haven at home and invite native birds, animals and insects to drop by.
3. Take a stroll
Get outside and take a walk. Even a walk in your neighbourhood will help you keep moving, stay fit and get some fresh air.
Victoria has a wealth of parks and gardens to explore. We treasure our green spaces and the plants and animals that live within them. We're lucky to have so much open space.
Getting inspiration for a walk is as simple as consulting your local council's website or the Victoria walks website.
4. Care for your furry friends
Please keep your cat indoors and your dog on a leash when visiting natural areas – today, and every day.
Pets can disturb or kill native animals.
Cats kept safe at home live longer than cats left to roam because it reduces the chance they can be injured or killed through road accidents, fighting and disease.
The Safe Cat, Safe Wildlife website has resources, expert advice and a suite of fun cat hacks to keep your cat safe and enrich their life at home.
5. Inspire the people around you
Show your family and friends your passion for the environment.
Being an advocate for the environment can help inspire others to act.
Think about how you can act for nature and what we can do as a community. Start that conversation within your circles.
Talk to your family, friends and people in your community about the beauty of nature, its importance and what we can all do to make our world a better place.
6. Scavenger hunt for kids
Make World Nature Conservation Day fun for children by taking them on a nature-based scavenger hunt.
The 13 Things to Do Before You're 13 scavenger hunt was developed by the Ballarat region's Healthy and Active in Nature Alliance for the recent school holidays, but it's just as much fun for any part of Victoria any time of the year.
HANA is coordinated by DELWP in partnership with Parks Victoria, regional councils and health agencies. Kids aged 12 and under will have loads of fun exploring the natural world close to home.
For more information about how Victorians can act for nature, visit the Arthur Rylah Institute website.