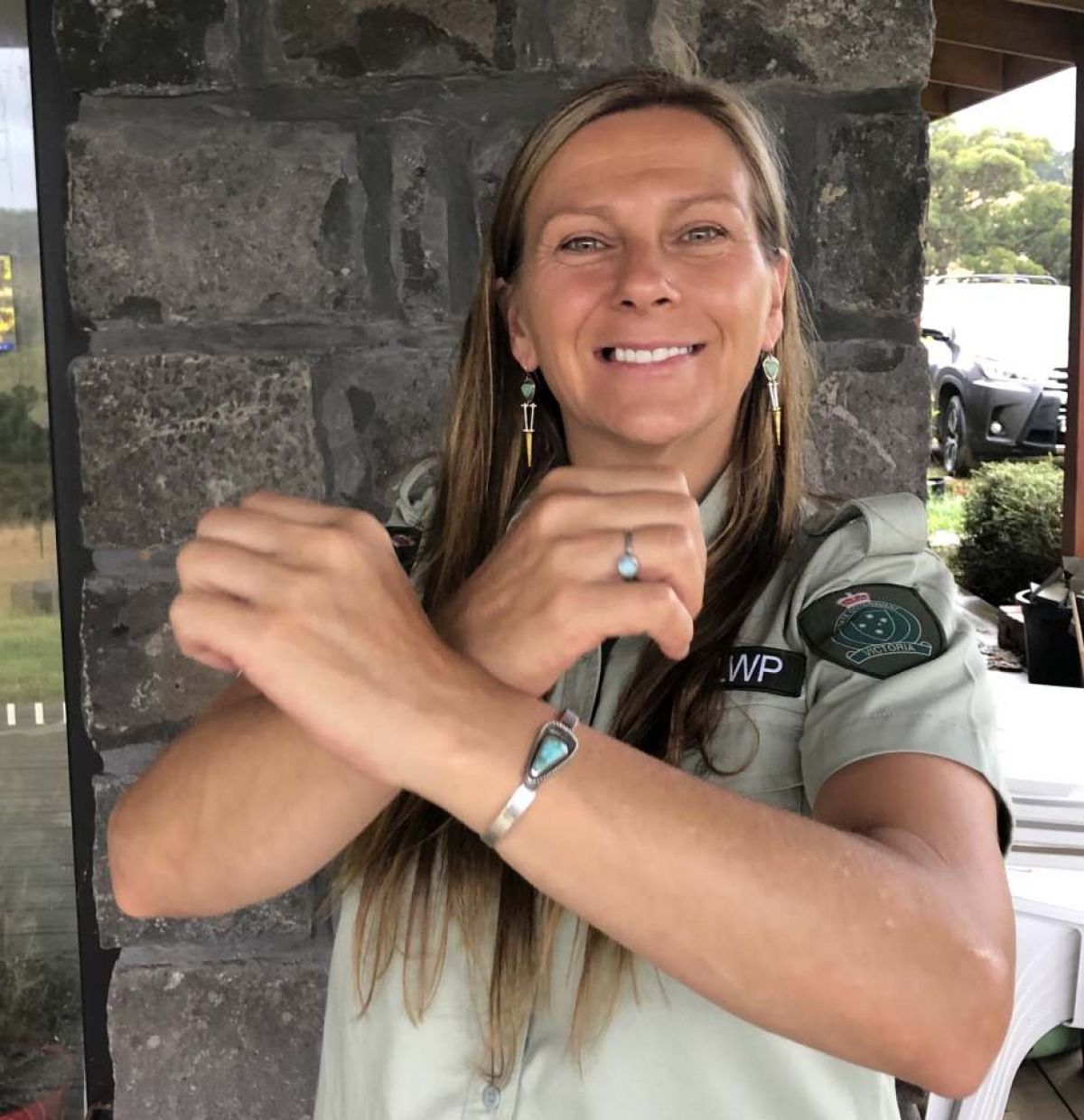 Tammy Gilson Wadawurrung is the Aboriginal Partnerships Coordinator in the Grampians region. She also supports the Wadawurrung Traditional Owners as a Cultural Fire practitioner.
Tammy, who has worked for DELWP for 3 ½ years, enjoys educating people about the use of Cultural burning on Country.
"It is central to healing for Country and our people, Wiyn is the fire and Murrup is the spirit,' Tammy said.
'This language is important as we return to our Cultural Practice and acknowledge our language spoken by the ancestors.
Wiyn is powerful and provides many good qualities if managed in the right way.
'We see to opportunities of regeneration of flora and the return of fauna in some cases.
'My ancestors used fire for so many reasons and relied on managing Country with fire.'
Tammy thinks the best way to break any biases is to share knowledge and educate the community.
'This sharing of knowledge is important and needs to be continuous, so we strengthen the trust with collaborators,' Tammy said.
Tammy saw this sharing of knowledge breakdown any biases at a Firesticks Alliance Cultural fire workshop she attended many years ago.
'I sensed there was a lack of belief by the fire agency attendees in what the Traditional Owners were teaching about fire,' Tammy said.
'It wasn't until they started burning Country that they soon realised the Traditional Owners knew what they were talking about.
'We had strategically invited agency staff to learn Cultural fire practice so they would support our Traditional Owners in Victoria.
Tammy has been inspired by many people during her career.
'Suzie Coates, a proud Yorta Yorta woman who also works at DELWP, and Dr Peta Standley from the Firesticks Alliance have both been the biggest support for me to grow, learn and work with fire amongst many others,' Tammy said.
'Having walked along side Dr Standley and Dr Victor Stephenson also from the Firesticks Alliance I have been very lucky and my passion for returning firesticks to Country has grown.'
The best piece of advice Tammy has ever been given was to never give up, keep fighting and when you fall, fall forward.
'That advice has helped throughout all aspects of my life and my career,' Tammy said.
Tammy says one of the best ways to break any bias is to stand strong and allow your voice to be heard.
'Keep educating everyone on the important role women play and really highlight that we have woman's business for a reason and our space should be respected,' Tammy said.
'Work as a collective to empower each other, support one another, and stand in your power.'
You can read the stories of other women in fire who have broken the bias on Our People, Their Stories website.
Page last updated: 07/03/22